Zuno Digital Publisher (ZDP) is a suite of tools to enable information to be prepared from a variety of formats, and produced in electronic form suitable for publishing on the Internet.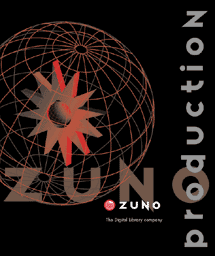 The process of building a Digital Library using ZDP involves three main stages:
Creating the content
Publishing the content and descriptors
Providing access to customers
ZDP Production Manager and ZDP Publishing Manager are Java applications that control the second and third stages in this process.
Zuno commissioned Human-Computer Interface to provide documentation for each of these programs, together with an overview guide, Web Publishing with ZDP, to act as a general introduction to the workflow.
The guides were supplied as Acrobat documents, with bookmarks and indexes, for convenient on-line access.
For more information vist Zuno at:
http://www.zuno.com/